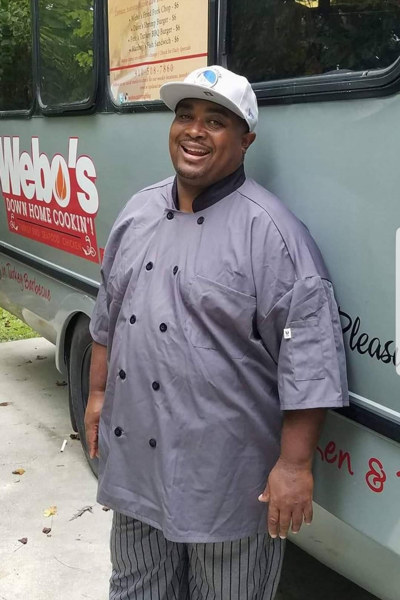 Hardie Ballard III, AKA "WEBO", Owner of Webo's Food Truck & Catering, is a small local business that delivers up some tasty, southern eats in Wilmington and surrounding areas.
Webo's Food Truck & Catering was established in 2010 in Wilmington, North Carolina and surrounding areas providing Soul Food, Turkey BBQ, Seafood and his famous "Chicken and Rice". Hardie AKA "Webo" is well known around his community and the Eastern part of North Carolina. He was recently featured in YELP in Wilmington and ILM Foodies, both out of Wilmington, NC.
Hardie is a native of Wilmington, NC and grew up in both Brunswick and New Hanover County. While in high school, he got his love for cooking while enrolled in Home Economics. He credits his passion for cooking to Mrs. Sandra Troy. He graduated from New Hanover High School class of 1993 and received a $1,000.00 scholarship to further his career as a chef.
He attended Johnson and Wells University in Charleston, SC and enrolled in Culinary Arts. He was enrolled for over a year in which he found himself overwhelmed with the pressures of maintaining school life and wanting to follow his older cousins who were in the street life. He found himself having to choose between school and hustling. Hardie decided to leave school and become a drug dealer.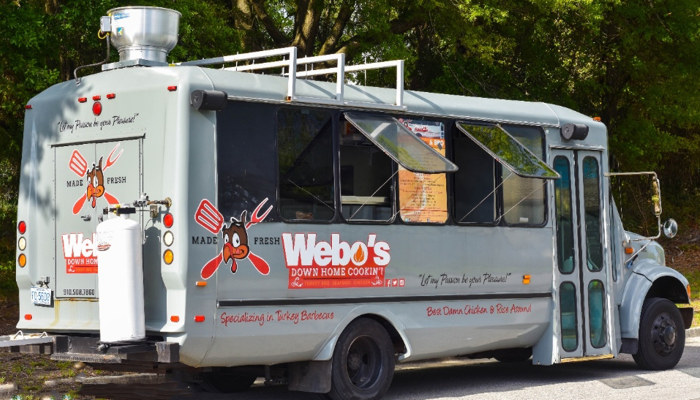 He found himself on the wrong side of the law and was indicted by a federal grand jury for conspiracy to sell cocaine. He served six years in a federal prison. While in prison, Hardie worked in the kitchen as the number one cook. He knew he had to have a plan upon being released. Once he was released from prison, he got his first job at the Hilton Hotel in Wilmington, NC where he worked for five years.
While working at the Hilton, he purchased his first food truck trailer in 2010, in which he sold food part-time. He started working at the city of Wilmington in 2007 as an operator. He continued to sell food part time. He purchased his second food truck in 2016.
After thinking long and hard about what he wanted with his life, in 2020, despite dealing with the COVID19 pandemic, he decided to leave the City of Wilmington where he was employed for over thirteen years and devote his time and energy to his passion, selling food full-time. You can find Webo's Food Truck & Catering around Wilmington and surrounding areas, blessing others with his food. His favorite saying is: